It's been several months since I began writing tutorials on some of the patterns I have developed, and only now have I realized I never posted the news on my blog. Shame on me! Especially as I am working on another pattern I will be calling "Melody Wrap."
My first wrapping lesson was called "Bead and V Wrap," which incorporates Bicone Metal Beads(or any bead shape) along one wire, with slanted wires accenting on each side.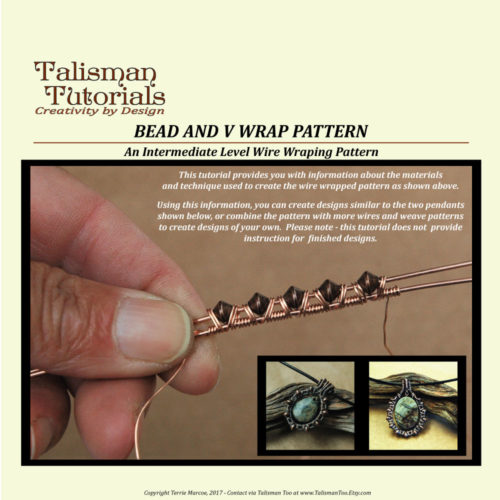 Next, I made a tutorial which could be worked in addition the the first, or as a stand alone pattern, which was how I used it. That one, called "Slash Weave Pattern," is a bit more complicated, geared toward an intermediate level wirecraft artisan.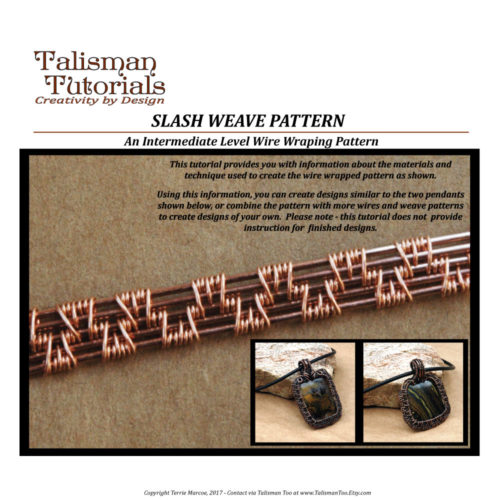 My tutorials are available on my Etsy shop, along with my collection of jewelry, and have received positive feedback from those who have purchased them. I've yet to see a piece created from the lessons "in the wild," as they say, but if you have used one of them, and want to send me images of your finished pieces, I'd love to add them here to showcase your work! Just send me a not through the Contact link on this site.